Digga Buckets Get A Face Lift
May 17, 2012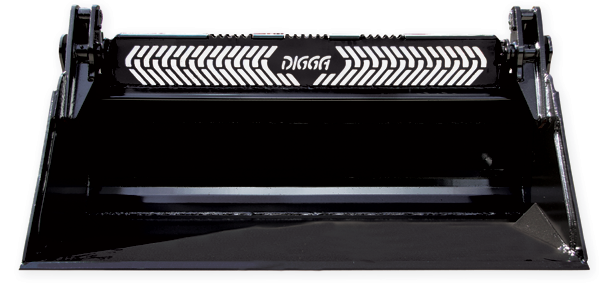 Digga, Australia's largest manufacturer of machinery attachments has released a new high visibility grill on their range of 4 in 1 buckets.
The grill offers 30% improved front edge visibility while still preventing 20mm road aggregate from passing through the grill. Three non-slip steps have been added to the top of the grill. "The steps are a fantastic addition to the bucket, they offer genuine grip in all conditions" said Lionel Smitka, Digga National Sales and Marketing Manager. "They also enable an operator to scrape mud off bottom of their boots ensuring maximum safety" he added.
Digga are so confident that operators will love their new design that they're offering a 7 day money back guarantee. "If the customer doesn't like our new bucket we'll give him his money back, it's that simple" added Mr Smitka. "The bucket is 100% Australian made and is backed by industry leading after sales service" he continued.