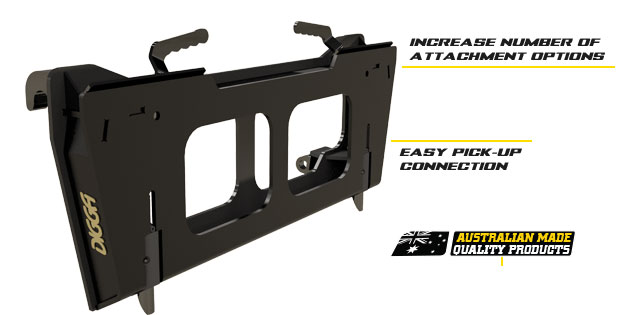 Connect multi-fit skid steer loader attachments on your tractor
Connect skid steer attachments to your tractor with ease with Digga's Euro Hitch to skid steer loader Multi-fit Adaptor Frame. Fit tillers, dozer blades, power rakes or stump grinders to your tractor with the euro hitch adaptor frame*.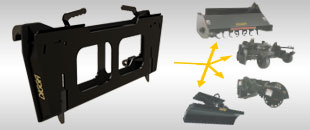 Increase attachment range options
With so many more attachments available to suit skid steer loaders, this adaptor frame enables tractor owners to almost double the number of attachments available to them for use with their tractors.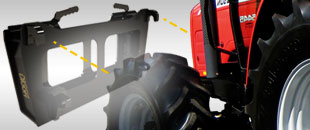 Heavy duty & easy pick-up connection
Easy pick-up connection with secure attachment locking system lets you fit any of your multi-fit skid steer attachments quickly and easily to your euro hitch tractor.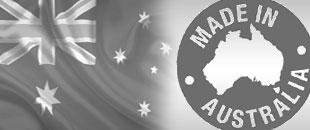 Australian made
Our product quality and innovation leads the industry. 100% Australian made, designed and manufactured for Australian conditions, providing you with versatility, competitive pricing and a factory-backed warranty.
Specification
Weight
75 kg
Depth
200 mm
(*) Remember to check that hydraulic flow, pressure, as well as the tractor's lift capacity are suitable for each attachment before attaching to your tractor.