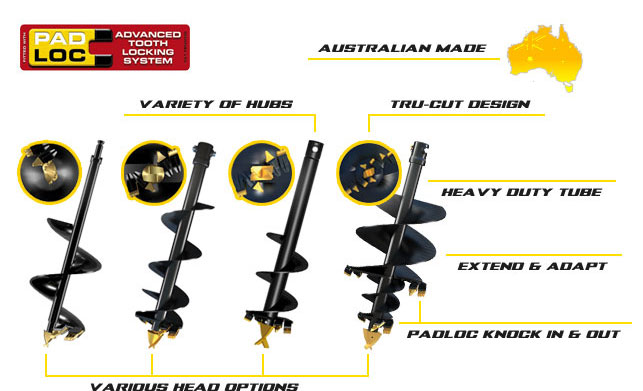 Agricultural series augers to 5T
Our Agricultural Series augers are specially purposed for one man Post Hole Borers, 3pt Linkage & front mounted post hole digger tractors, Ramdrills (rear mount tractors), and machines up to 5 tonnes. For efficient drilling, Digga has designed an effective auger cutting head for which, depending on the ground condition, you can choose between a selection of cutting heads - For A1, A3, A4, or TP augers for tree planting. Need something longer? Digga has a full range of auger extensions available to suit your specific requirements.
Learn more about augers
Gain insight on correct drilling procedures, improving drilling performance, maintaining your equipment, cutting head design, and which teeth to use for varying ground conditions.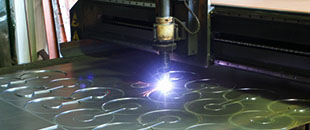 Australian made quality
With over 30 years of auger design and manufacturing using the highest quality material, Digga augers boast extremely efficient cutting head designs, heavy duty tubing, and optimum flight pitches to provide maximum spoil removal in all ground conditions.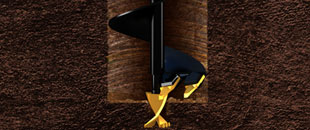 A1 earth
Regulate drilling speed and still maintain the renowned Digga penetrating capabilities. To minimise overrun, and avoid auger jam, the A1 auger has its cutters fitted to one side and features a restrictor plate. A hard working, long lasting, and dependable drilling tool. Easy PADLOC knock in and out teeth require no special tools.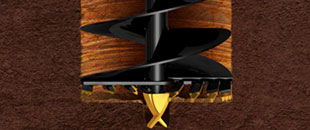 A3 & A4 earth
The A3 is constructed for efficient post hole digging while the A4 is the Contractor's choice able to drill holes in earth and clay and designed specifically for the tough Australian conditions. Available in Earth, Tungsten, or MFT for general drilling. Easy PADLOC knock in and out teeth require no special tools.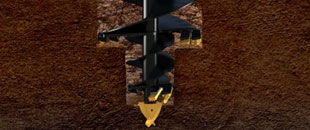 TP - Tree planter
Designed to drill a smaller diameter hole for the tap root and a larger secondary hole at the top for the root ball. The design of the Tree Planter cutting system will leave the hole walls rough and not glazed, meaning the plant stock has the maximum chance of establishing.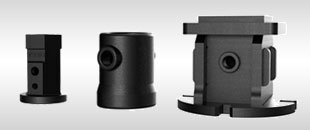 Choose from a range of hub options
Match the hub style of your existing auger drive or drilling rig with square and round hub options.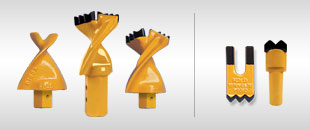 Wear Parts & pilots
Our extensive range of quality wear parts and pilots are designed to suit most ground conditions. Choose from a range of flat, chisel, or tapered teeth configurations.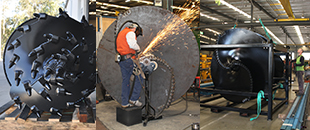 Custom solutions
Our experienced drilling specialists will help you in constructing the right auger for your needs. Everything from the right cutting head to flight and pitch configurations and also choosing the right wear parts and accessories. See custom augers.
Specification
A1
A3
A4
TP
Drilling Conditions
Soft Earth
General
General
Soft Earth
Standard Hub
Stihl Style 25mm Round
50.8mm Round
65mm Round
50.8mm Round
Hub Options
N / A
N / A
50.8 mm Round
50.8mm Hex
65mm Round
57mm Square
Overall Length
960 mm
1200 mm

1200 mm

1200 mm
Flights (Lead)
6 mm
6 mm
8 mm
6 mm
Flights (Carry)
6 mm
6 mm
8 mm
6 mm
Teeth
TS
TS
TS
TS
Pilot
PS
PM-SQ
PM-SQ
PS
Ideal Drives
Post Hole Borer
3PT Linkage
PDD - PD4 / Ramdrill
PDD-PD4
Optimum Drilling Speeds - RPM
Earth
N / A
55-65
55-65
55-65
Clay
N / A
45-55
45-55
45-55
Shale (Fracturable Rock)
N / A
25-45
25-45
25-45
Heavy Rock
N / A
N / A
N / A
N / A