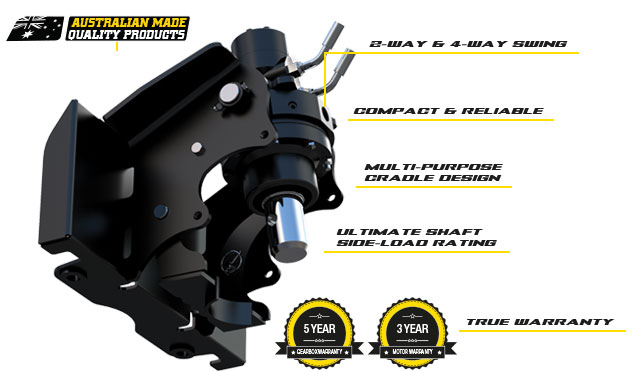 Drilling auger drives for mini loaders
Digga's range of drilling drives for mini loaders - The ultimate in performance, quality and cost effectiveness. Over 35 years of design, development, and manufacturing using only the highest grade materials and strictest quality control methods. Digga drilling drives are backed by industry leading warranty and local factory support.
Learn about auger drives
Pair your drive to suit your machine type and achieve optimum performance, find out how to avoid costly repairs, and how the auger drive has technologically developed over the years.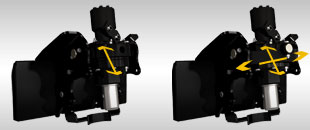 2-way & 4-way swing
Use the 2-way (fore/aft) swing auger drive model for most common applications such as general post hole drilling, piers, fencing, etc or the 4-way (fore/aft, side-to-side) model for drilling perpendicular holes on grounds which slope to the side.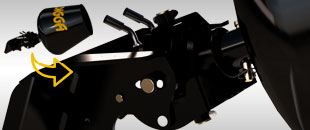 Multi-purpose cradle design
Drill holes for fence posts or piers and swap over to a Digga cement mixer with a 70L working capacity with ease.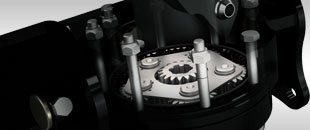 Compact & reliable
Unlike others who have to adapt to off-the-shelf componentry for their gearboxes, we design every component for its intended purpose, resulting in a much more compact and reliable drive.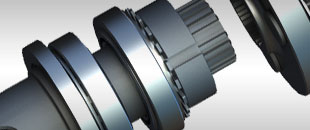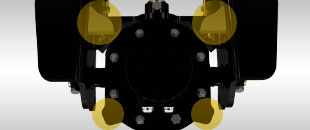 Safety features
Prevents the auger drive from swinging overhead, protecting the operator. Also prevents damage to your machine, hoses, or other attachments (such as cement mixer or augers) with dual-axis built-in safety stops.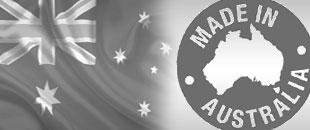 Australian made
Our product quality and innovation leads the industry. 100% Australian made, designed and manufactured for Australian conditions, providing you with versatility, competitive pricing and a factory-backed warranty.
| Specifications | 2-way swing | 4-way swing |
| --- | --- | --- |
| Rec Flow Range | 20-60 lpm | |
| Torque | 2900 Nm @ 205 bar | |
| Motor | Geroler by Danfoss | Geroler by Danfoss |
| Max Pressure - Do not exceed | 205 bar @ 40 lpm | |
| Max Flow - Do not exceed | 60 lpm @ 160 bar | |
| Max Power - Do not exceed | 15 Kw | 15 Kw |
| Overall Length | 434 mm | |
| Overall Width | 615 mm | |
| Overall Height | 483 mm | 483 mm |
| Weight | 62 kg | 65 kg |
| Std Output Shaft | 65 mm Round | |
| Rec Auger | 4 Series / TP | |
| Max Auger Dia Clay / Shale | 600 mm | 600 mm |
| Max Auger Dia Earth | 750 mm | 750 mm |