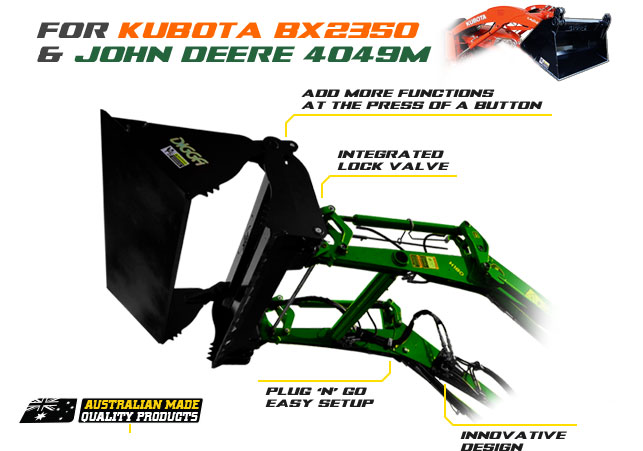 Use a 4-in-1 bucket/grapple on your John Deere 4049m & Kubota BX2350 tractor
An easy-to-set-up and operate valve system providing an added third function for your John Deere 4049M or Kubota BX2350 turns your tractor into a more versatile tool allowing you to pick up hay bales and other objects as well as perform other general bucket work.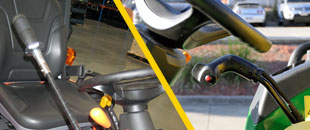 More functions at the press of a button
With a thumb-operated push button, you can now easily operate the opening and closing function of a 4-in-1 bucket or grapple as well as raise/lower, and dump/curl.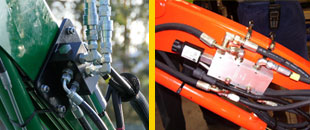 Plug'n'go tractor kit for selected models
For John Deere 4049M & Kubota BX2350 tractors with a flow less than 60L p/minute, the Third Function Kit taps into the existing hydraulic circuit of the tractor to allow the use of a '3rd function' for a grapple / 4-in-1 bucket.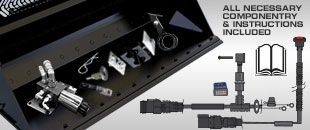 Simple installation
The kit includes all components required to install the 3rd function. Installation is quick and simple with the comprehensive step by step guide. You'll be up and running in a couple of hours.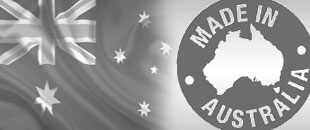 Australian made quality
The Third Function tractor valve kit is developed in-house by Digga - Made locally in Australia from quality materials. Digga is a proud Australian manufacturer committed to keep jobs in the country.
Third function valve kit for tractor features
Easy to set up and operate
Valve system conveniently tucked inside the boom
Innovative design for fast removal of bucket or complete loader arm
Lock valve included to maintain bucket clam hydraulic pressure