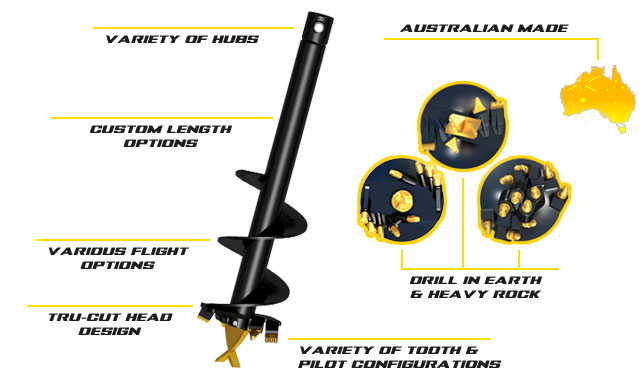 Request a custom Digga auger
One of the services Digga provides is custom-built aguers. On this page, you can specify exactly what type of auger you need to enable you to drill the perfect hole. Filling out the form below to its entirety will ensure we can provide you with the best possible service and fulfill your custom auger requiremants.

Digga products are designed and manufactured in Australia for Australian conditions, providing you with quality, versatility, competitive pricing, and factory-backed warranty.
Please complete the below form