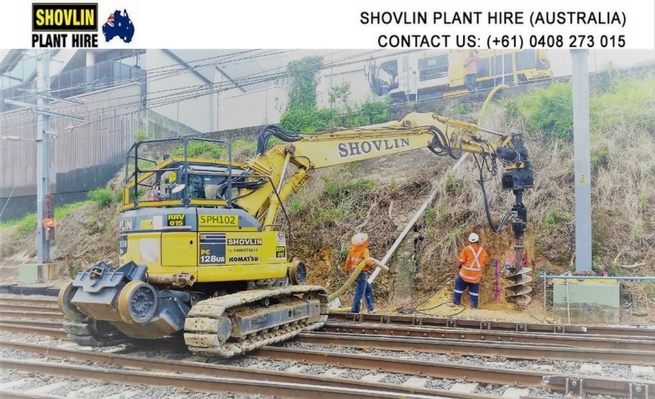 Products and service to make our customers lives easier.
We know that our customers are busy working long hours in often remote locations.

Our focus at Digga is to work closely with our customers to understand their needs and requirements, ensuring we supply a high quality range of products with the best sales and service possible, going over and above.

For one customer in particular, Phil Shovlin of Shovlin Plant Hire time is always of the essence so when he takes time out to write an email to our head office thanking staff for their exceptional service, we know he means business!

Offering specialist plant hire to the railway, mining and construction industries across the east coast of Australia, Shovlin Plant Hire recently purchased a 900mm Digga rock auger to fit to their 128 Komatsu Excavator for work on the Roma Street Railway Station. Phil told us ...
"The rock augers and core barrel drills worked a treat"
And, as a result of their success at Roma Street they have bagged further work from their international client.

Phil went on to say that when he's working 18 hour shifts it's not all about the product, and our great staff and fantastic service made his life so much easier ...
"I can promise you I have been delighted by the attitude and professionalism of your staff; the service could not have been better if I were royalty!"
With depots in Gladstone, Melbourne and Brisbane Shovlin Plant Hire have evolved from decades of research and development with much of their experience and technology unique to the Australian railway and mining industries.

Find out more about our range auger drive units here: https://www.digga.com/auger-drives.html

Find out more about Shovlin Plant Hire here: Shovlin Plant Hire