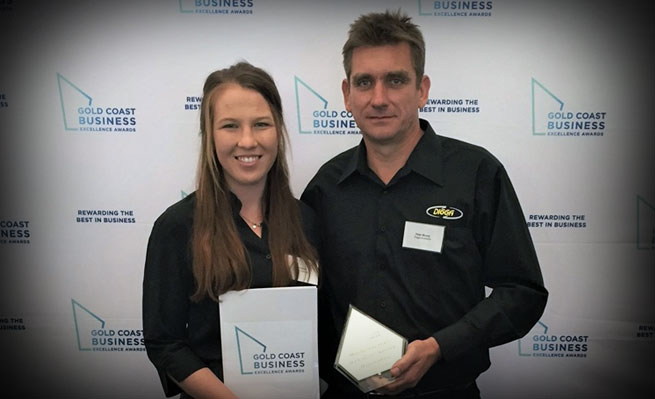 Digga win gold coast business excellence award in manufacturing, august 2017
Digga Australia are proud to announce that they have been announced winners of the Manufacturing award at the August Gold Coast Business Excellence Awards!
The Gold Coast Business Award honours businesses on the Gold Coast who lead and shape the future in the different industry sectors.
The award demonstrates the hard work and dedication the team at Digga put in day in, day out in achieving operational excellence, innovation and success.
Born and raised on the Gold Coast, Digga CEO Suzie Wright said,
"We are honoured by this recognition, and fiercely proud to be a Gold Coast manufacturing business supplying products around the world ... It is testament to the outstanding team of people - the 'Diggaholics' who make our goals reality!"
Digga are now in the running to win the Gold Coast Business of the Year which will be announced later in the year.