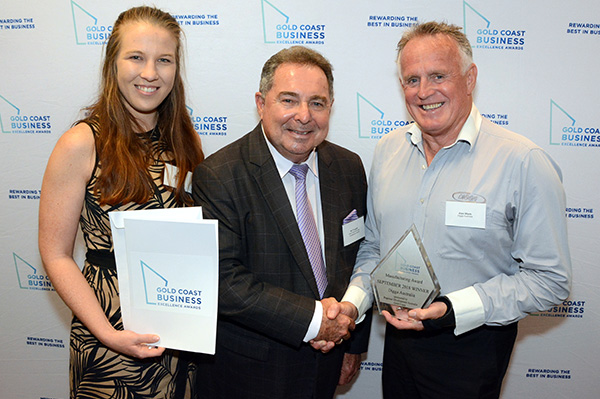 DIGGA WIN GOLD COAST BUSINESS EXCELLENCE AWARD IN MANUFACTURING, SEPTEMBER 2018
Digga Australia are proud to announce that they have been awarded the Manufacturing award at the September Gold Coast Business Excellence Awards! This award is a result of an ongoing commitment to provide unparalleled innovation in machinery attachment designs with a strong commitment to customer success. Digga's growth is evident in its focus to provide customers with the right tools to successfully drive their businesses.
Digga is Australia's largest manufacturer of machinery attachments for earthmoving machinery. Manufacturing over 70 different types of machinery attachments, Digga's products are sold in over 30 countries through an extensive dealer network. Digga are the global leader in planetary gearbox design and manufacturing producing gearboxes that are used in industries such as earthmoving, mining, and recycling.
Digga employ over 200 staff and operates 5 facilities around the world with its head office and main manufacturing facility based on the Gold Coast. The 12,500sqm purpose built factory features one of the largest machine shops in Queensland which supplies the majority of the componentry used by the other facilities.
To view the results of the Gold Coast Business Excellence awards for 2018, please click here.