Digga recognised as Queensland Manufacturing Exporter of the Year
16 October, 2014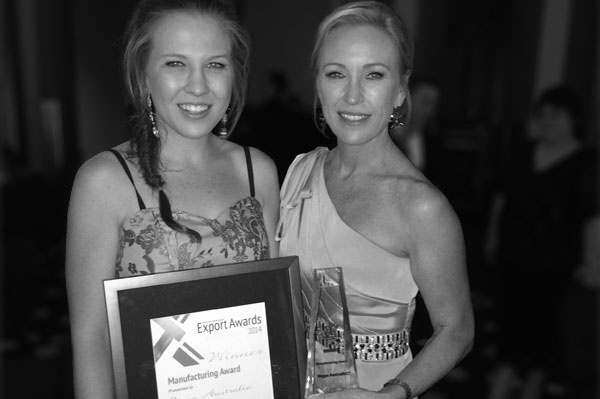 DIGGA, the leading manufacturer of earthmoving machinery attachments in Australia, today announced that they were awarded the 'QLD Manufacturing Exporter of the Year' at the annual Premier of Queensland Export Awards. The event, in its 25th year brings together Queensland's top companies whose products are exported throughout the world.
"It's humbling to think that 33yrs ago our company started in an era without mobile phones & internet, a public phone box at a caravan park as its first office, and now we export to all corners of the globe ... The award recognises the hard work, dedication, and passion our 200 employees put into the design, manufacture, and distribution of a globally recognised Australian made product."
Digga Australia, who started from humble beginnings in 1981, now distributes their products through more than 450 dealers in over 60 countries. The manufacture and distribution is supported by five company owned facilities, three in Australia, one in the United Kingdom, and one in the USA.

While Digga manufactures over 70 different types of machinery attachments such as auger drives, trenchers, augers, brooms and pallet forks for skid steer loaders, tractors and excavators, currently 5 ranges are exported.
"We see strong export growth in coming years, both organic and through the introduction of new products to our export range. Digga is committed to ongoing Research & Development of innovative products and delivering levels of service that keep our great company at the forefront of the industry. This will ensure the long term future of our Australian manufacturing facility on the Gold Coast."
As a state winner, Digga are now in the running to win a National Export award to be announced at a gala event on the 27th of November, 2014.