Trencher headstart crumber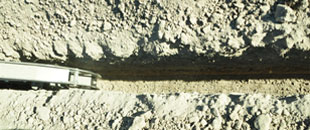 Save time & money
The Digga trencher allows you to start trenching with the crumber bar on the ground. No need to get out of your machine to drop the crumber to its working position once depth has been reached. Start trenching sooner. Finish faster.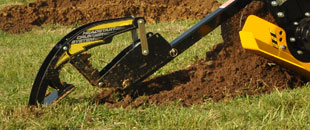 Dig a clean trench
The Headstart crumbing system will leave the bottom of the trench flat and clean. Suitable applications include bedding of pipes, cables, etc.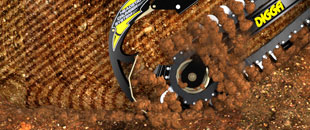 Maximum spoil removal
Increased trencher productivity by removing spoil faster and more efficiently from start to finish.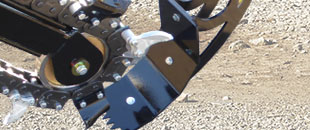 Durable scraper shoe
The replaceable scraper shoe is made from steel for increased durability.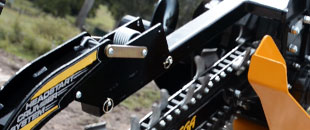 Heavy duty
Coupled with a robust danger bar for increased strength, and a super heavy duty spring to reduce crumber flex, you can ensure the crumber stays engaged with the bottom of the trench, to produce a better finish.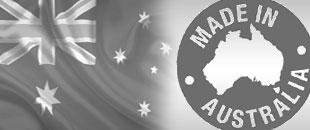 Australian made
Our product quality and innovation leads the industry. 100% Australian made, designed, and manufactured for Australian conditions, providing you with versatility, competitive pricing and a factory-backed warranty.